Why Choose a Latex Mattress?
Is it about that time to get a new mattress? If you're waking up with aches and pains, having trouble staying asleep, or just can't seem to get comfortable, your mattress may be telling you it's time to get a new one.
According to US-based Consumer Reports, when rotated properly, a mattress could last up to ten years, but some mattresses don't make it that long, depending on the material and quality.
Sure, you can do some stretches upon waking up, or invest in a new mattress topper or a quality pillow, but we'll keep it real with you: you're just prolonging the inevitable.
We know shopping for a mattress is probably the last thing you want to do. There are too many options to count, and you could spend hours doing research.
We're here to hopefully save you a bit of time by doing an in-depth guide on latex mattresses. While you could also opt for memory foam, innerspring, or hybrid versions, today we're going to focus all of our attention on latex mattresses. Mattresses made with properly sourced natural latex can be a great long-lasting option well worth the investment.
Read on to learn everything you need to know about latex mattresses, and by the end of this post, you can look forward to many nights of quality and comfortable sleep!
What is a latex mattress?
Latex mattresses are made primarily with natural latex, synthetic latex, or a hybrid of both materials.
Natural latex is found most commonly in rubber trees. Latex is created by plants as a barrier to protect themselves against injury and insects.
Natural latex mattress brands harvest latex from trees by slitting the bark and allowing the latex to seep out of the tree, similar to the process of tapping maple trees.
After that, the process of processing the latex depends on the natural latex mattress brand. Some brands add chemicals, which can cause allergies, while others use only organic and natural ingredients to create the result you find in your mattress.
Synthetic latex uses chemicals to create a material similar to natural latex. Typically, synthetic latex mattresses have a more distinct smell, and can cause an allergic reaction for some people.
Some latex mattress brands are a hybrid of natural and synthetic latex mattresses.
While natural latex mattresses can be more expensive, they are well with the investment since they tend to last longer and provide optimum support and comfort without any strange smells!
How long should a latex mattress last?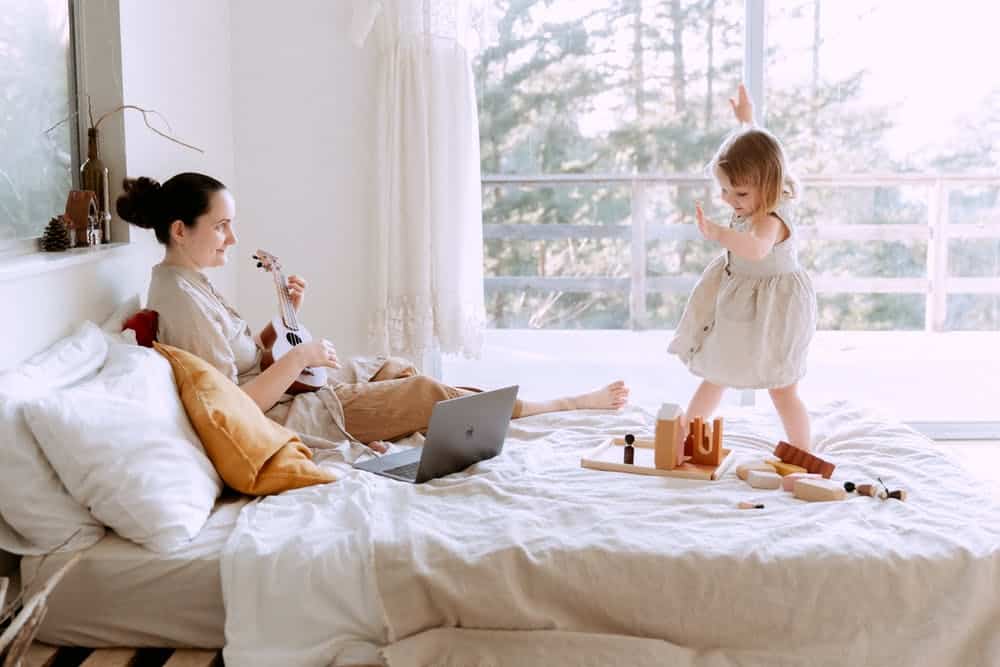 There are several factors that impact how long a latex mattress lasts, including the brand, the type of latex and other materials used, as well as the body weight that is regularly resting on the mattress, but generally latex mattress can last around 10-12 years as long as you take care of it properly. Many latex mattress brands will offer a warranty to guarantee quality for a certain span of time, some for up to 10 years.
Generally speaking, however, latex mattresses are among the most durable mattress types, often lasting anywhere from 2-7 years longer than other mattresses. Some brands claim to last up to 20 years, believe it or not!
Unlike innerspring and memory foam mattresses, which are both known to sag over time, latex mattresses are less likely due to the elasticity of the latex material. Mattresses made from synthetic latex tend to not last as long as mattresses containing natural latex.
There are also several optional things you can do to lengthen the lifespan of your mattress:
Invest in a high quality mattress protector

to protect your mattress from unexpected spills, sweating, and dust mites.
Consider purchasing a mattress topper

which will add additional padding, comfort, and protection without directly wearing down your actual mattress.
Keep your bedding clean.

Sheets are generally pretty thin, which means sweat and other debris can easily sink into your mattress. It's recommended that you clean your linens at least once every two weeks or even more often, to help prevent any dirt or debris from reaching your mattress.
Clean your mattress.

We aren't going to provide instructions as the process of cleaning a mattress varies depending on the brand and materials used. We recommend reaching out to your chosen mattress brand for the best way to clean it.
Avoid eating in bed.

We know it's tempting to enjoy a morning cup of joe or your favorite snack, but those crumbs and liquids could potentially reach your mattress and cause damage over time.
Invest in a bed for your pet

rather than letting them sleep with you. Pets, just like humans, can cause wear and tear on mattresses.
Of course, all of these are optional. If you love to indulge in a bedtime snack or cuddle your pet in the mornings, go ahead and enjoy those things!
Why Buy a Latex Mattress?
Now that you know the basics of latex mattresses, as well as how you can expand the lifespan of any mattress you pick, we're going to do a deep dive into all of the benefits of a latex mattress.
Latex Mattress Benefits
Supportive: Latex mattresses are known to help relieve pressure points and assist with pain prevention, especially as it relates to joint pain and lower back pain. The firm yet bouncy nature provides support with just the right amount of give.
Comfortable: You aren't going to sink into a latex mattress like you might with a foam or hybrid mattress, but it's also not going to feel like sleeping on a stiff board. The natural latex material provides a cushy and bouncy softness that is also firm, and many latex mattress brands provide a cover that allows you to tweak the firmness to your liking!
Long-lasting: As we learned earlier, latex mattresses tend to be much more durable than other mattress types.
Eco-friendly: One of the benefits of natural latex mattresses specifically is that most are considered biodegradable. Mattresses made from polyurethane and memory foam can emit toxic chemicals while wasting away in a landfill, whereas latex mattresses slowly break down over time.
Reduced motion: If you sleep with a partner (or even a furry friend – we don't judge!), you may worry about waking them when tossing or turning in your sleep, or visa versa. Unlike spring mattresses, and even some memory foam or hybrid mattresses, latex mattresses are not as sensitive to motion. If you move about in your bed, your partner or pet is not likely to notice!
Fire resistant: Unlike other mattress materials, latex is naturally fire resistant, which means that most all-latex mattress brands do not need to add toxic flame retardants to the mattress for safety reasons.
Latex Mattress Disadvantages
Latex mattresses do have some disadvantages – they aren't for everyone!
Too firm: For some people, latex mattresses may be too firm. However, this really depends on the brand since many latex mattress brands offer customizable covers that can soften the bed, or have plush toppers as well.
Imprints: Some have reported seeing an imprint on where they generally sleep, however this is way less common with beds made of 100% natural latex foam, and is seen much more often in innerspring and memory foam beds.
Heat: Some people complain about latex mattresses holding in heat, which is why it's very important to notice what materials are used in the mattress cover when browsing different latex mattress types.
Smell: You may have heard people mention that latex mattresses have a distinct smell. This is more commonly found in synthetic latex mattresses as natural latex does not emit a smell.
Latex Mattress vs. Memory Foam Mattress
We'll quickly run through some of the main differences between latex and memory foam mattresses.
Temperature regulation: Memory foam mattresses tend to hold in heat more than latex mattresses. Latex mattresses tend to have better cooling, which is key for hot sleepers.
Bounce: Latex mattresses tend to be much bouncier than memory foam mattresses.
Support: Memory foam mattresses tend to slowly contour to your body, essentially "memorizing" your body's shape to provide customized support. On the other hand, latex mattresses provide more generalized compression around the body. While some love the feel of memory foam "hugging" your body as you sleep, others feel kind of "stuck" in one place in memory foam beds, making latex mattresses a better option that still provides the support and compression needed to manage or prevent pain.
UK Latex Mattress Options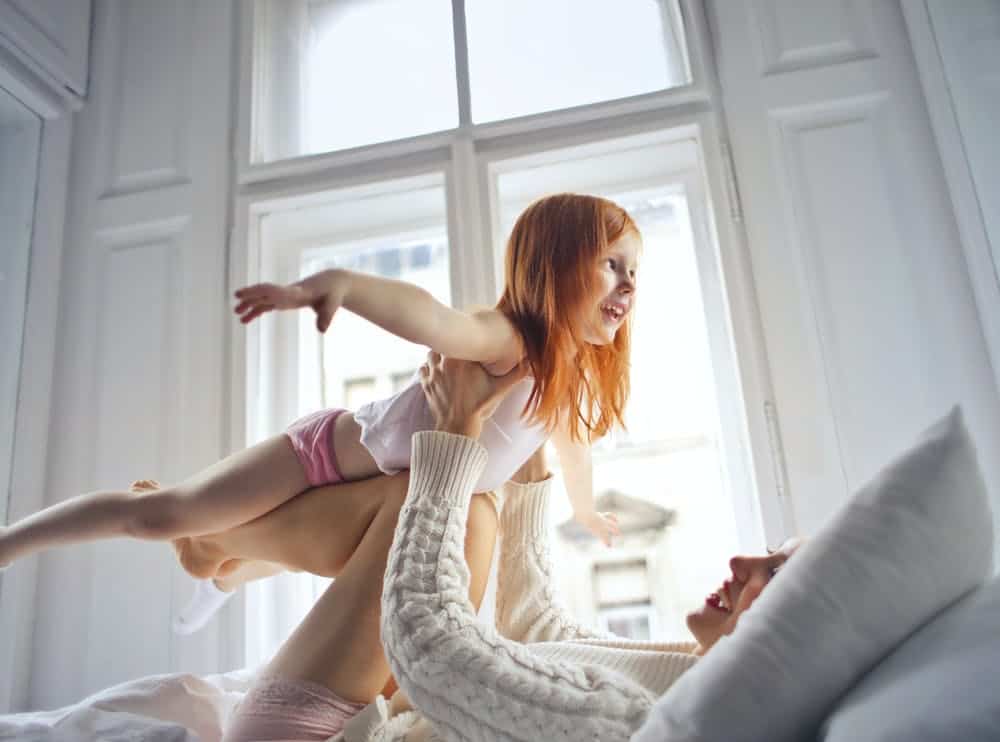 At this point, you're practically an expert when it comes to everything you need to know about latex mattresses.
Since there are so many different options, we're going to focus on a few latex mattress brands based right here in the United Kingdom.
The Laytech Plus Latex and Reflex Foam Orthopaedic Mattress is considered a medium/firm mattress. Made in the UK, it is 20 mm thick and made of quality latex foam. The reflex foam provides extra support and stores less body heat than memory foam. This mattress features sanitised fabric that is known to be effective against asthma and allergies and protect from bacteria and fungi. There are no springs in this mattress. It has a removable cover that easily zips off for dry cleaning. It's available in multiple sizes as well. It is delivered to you vacuum packed and rolled. This mattress comes with a 5-year guarantee.
William Night is all about creating luxurious and refined sleeping experiences and offers many different mattress options plus mattress toppers. Many of their buds feature innersprings with specialized padding made from different materials suited to fit your specific needs. Their Latex Pillowtop 5000 mattress is featured as part of its platinum collection. This mattress features soft knitted latex pillow top cushioning atop 2000 pocket springs. This means it is a hybrid mattress and is not made solely of latex. The border is hand stitched and it comes in multiple sizes.
Our Natural Latex Mattress Pick: The Una Mattress
Natural latex mattresses can be very expensive. We love Una Mattress because their mission was to make organic and natural latex mattresses more accessible by cutting out the middleman and providing a mattress-in-a-box option that is delivered straight to you!
About Una
Una is a revolutionary mattress-in-a-box company based right here in the United Kingdom. After 30 years of making traditional mattresses, the makers of Una were inspired to bring a healthy and organic mattress option that could be shipped straight to your door.
Una banished the toxic and smelly petrochemical foams, fire retardant chemicals, and industrial glues often found in synthetic mattresses, choosing to make every Una Mattress from 100% organic cotton, wool, and natural latex.
Una designed a line of mattresses that feature multiple comfy layers of organic latex foam, including medium, soft, and firm. Each layer of foam has seven zones beautifully engineered to give you the perfect support that gently supports your body's contours as you rest. Every single layer is made from all-natural organic latex foam. All you have to do is arrange each layer beneath the included mattress cover in the order that is best for you.
Una's cover, made from 100% organic cotton and wool, is brilliantly designed to keep you from getting hot (thanks to the cotton) while also wicking away moisture (thanks to the wool). This wool-and-cotton cover is naturally fire retardant, making it free of nasty chemicals!
All of Una's mattresses, and mattress toppers, are organic certified and produced to the highest environmental standards, making Una one of the world's first carbon negative mattresses.
Una mattresses are more affordable by skipping the middlemen, allowing you to order an Una mattress in just a few clicks. If the cost is too much at once, monthly pay options are available too. You won't have to wait long either, as since Una is based in the United Kingdom, it takes approximately seven working days to be delivered to you in a conveniently sized box. Did we mention that delivery is free, too?
Buying a mattress online is common nowadays, but it can be intimidating to invest in something you have never tried for yourself. That's why Una gives a 100-night trial with free returns and a 100% money-back guarantee.
Now, which Una Mattress is right for you?
Una Mattress Organic Mattress Delux

The Una Mattress Organic Mattress Delux features a super luxurious 7-zone mattress made from all-natural latex.
The organic latex core is GOLS organic certified natural latex. The full mattress height, including the cover, is 24cm.
As mentioned earlier, this mattress features three distinct layers that can be customized based on the desired support. Each layer can be arranged within the cover. The medium layer has a density of 85 Kg/m3. The softer layer has a density of 75 Kg/m3. The firmest layer has a density of 95 Kg/m3.
The organic cover features GOTS organic certified fabric made from 70% organic cotton and 30% organic wool. Featuring a YKK premium zipper, it can easily be removed if needed. Una recommends spot cleaning with mild soap and water – no washing machine or dry cleaning needed!
The comfy latex is tapped straight from the groves of Hevea trees, which means no smelly petrochemicals, making it safe and healthy for you, your loved ones, and the planet! The groves of trees help fight climate change by absorbing carbon dioxide from the air!
The mattress cover is a blend of pesticide-free wool and 100% organic cotton, which is naturally fire retardant.
This mattress is designed for deeper sleep with seven distinct comfort zones:
Head Zone

Shoulder Zone

Lumbar Zone

Pelvic Zone

Knee Zone

Leg Zone

Foot Zone
Your head and neck are gently supported to relieve tension. Your shoulders and spine are naturally aligned to allow you to rest. Your legs, knees, and feet can gently recover with naturally soft zones. Overall, these seven distinct zones provide "top to tail" comfort, but also provide mirrored comfort – which means it doesn't matter which end of the mattress your head falls, the support will be the same.
This Delux mattress fits on an adjustable base, solid box spring, or a flat/slatted frame. There are 8 different sizes available depending on your needs. Shop the Una Mattress Organic Mattress Delux here.
Una Mattress Organic Essential
The Una Mattress Organic Mattress Essential is slightly more affordable compared to the Organic Delux option.
It features the same luxurious 7-zone support, but is 18cm thick with the cover included rather than 24cm thick.
The reduced thickness does not compromise on quality. The Organic Essential model is still made from completely organic materials, including naturally sourced latex and a cotton and wool blend removable cover.
The Organic Essential mattress allows you to customise the support with two different natural latex foam layers: medium and medium-soft. Arrange each layer beneath the cover to find the support that works for you!
Whether you're a belly sleeper, a side sleeper, or a back sleeper, the Organic Essential will bring you restful sleep, no matter the position.
Just like the Organic Delux, the Organic Essential mattress is available in 8 different sizes. Shop the Una Mattress Organic Mattress Essential here.
Una Junior Mattress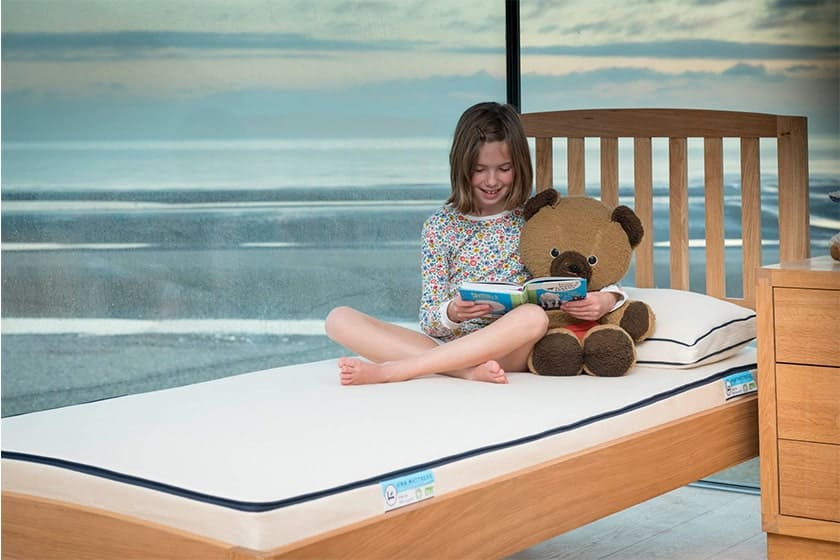 Restful, safe, and environmentally-friendly sleep is possible for all ages thanks to the Una Junior Mattress.
The Una Junior Mattress is 100% organic. Similar to the Organic Essential, the Una Junior Mattress includes 2 comfort layers.
Una recommends using the medium-firmer side for kiddos aged 3-11 and the medium-softer side for kids 12-17. Each layer is designed with Una's signature 7-zone system to gently support the contours of your child's body. The medium layer has a density of 80 Kg/m3. The softer layer has a density of 70 Kg/m3.
The Junior Mattress is 13cm thick. Just two sizes are available in the Junior Mattress. Shop the Una Junior Mattress here.
Una Organic Baby Mattress
The safety of your baby is important both day and night, which is why Una designed an organic mattress just for babies.
The Una Organic Baby Mattress ensures a healthy and chemical-free sleep. Just like all of Una's mattresses, this mattress made just for babies is made from only the best natural organic certified material. This mattress is 10cm tall, or up to 11-12 with the included removable cover.
With two comfort layers, medium-firm and medium-soft, both featuring 7 zones providing gentle support, this mattress is designed to support your baby from infancy all the way up to five years old. The medium layer has a density of 85 Kg/m3. The softer layer has a density of 75 Kg/m3.
Una recommends using the medium-firmer side from infancy to 2-3 years old. Switch to the medium-softer side from 2-5 years old for optimal comfort and support as they grow!
Shop the Una Organic Baby Mattress here.
More from Una
Once you spend a few nights on your organic and luxurious Una Mattress, your standard pillow will not cut it. That's why Una introduced their very own Latex Pillow.
Una's Latex Pillow is 100% organic. Just like Una matttresses, the cover features a super soft blend of organic cotton and wool that allows air and moisture to circulate naturally so you don't get hot and bothered in the middle of the night. There are two inner pillows within Una's Latex Pillow, allowing you to adjust the height and firmness to get the support that's right for you. Both inner pillows are made from all-natural comfy latex foam flakes designed to gently support the contours of your head and neck.
If you're a side sleeper, you'll likely want to keep all of the inner pillow layers to provide the perfect supportive spinal alignment. If you sleep on your back or stomach, a thinner pillow is typically best, so you can play around with which inner pillow layer provides the best support for you.
As one happy reviewer stated, "This pillow is superbly supportive and comfortable."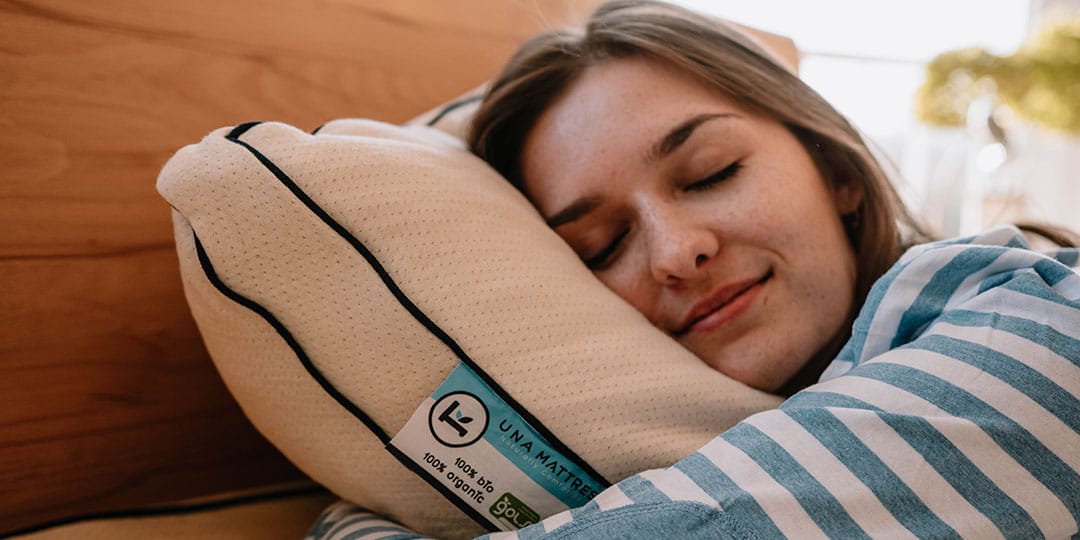 Shop the Una Latex Pillow here!
If you're not yet ready to jump the gun on a new mattress, invest in Una's organic latex mattress topper and realize what you have been missing out on during all of those sleepless or uncomfortable nights.
We hope that this guide was useful to you, and if you'd like to browse our full range of natural latex mattresses, visit our online store to find the perfect model for you.
If any questions were left unanswered, Una has a very handy FAQ guide available onsite.
Come join the Una family today!