If you suffer from allergies, you know the drill. You brush your teeth, get into your jammies and sink into that soft, comfy mattress. Suddenly, you start sneezing, your chest feels congested and now your nasal passages are blocked and you feel that familiar headache coming on.
Join the millions around the world that are allergic to their own home. And the bedroom is the most allergic room in the house, responsible for 3 out of 4 allergic reactions, according to Allergy UK.
Allergy Free Bedroom
We spend a significant part of our lives in our bedroom sleeping 6 to 8 hours a day. An interrupted night's sleep is no fun, especially not by constant wheezing, coughing and difficulty breathing. Respiratory problems and nasal congestion can lead to sleep apnea, a potentially serious condition in which the breathing stops and starts repeatedly throughout the night.
Allergies in the bedroom can be caused by a myriad of factors that can trigger a reaction.
Pollen
Also known as "hay fever", seasonal allergic rhinitis is caused plants releasing tiny pollen grains to fertilize other plants of the same species. Coming from trees, weeds and grasses, these plants make tiny pollen grains that travel airborne through the environment, settling on our skin, hair, clothes, and it is everywhere. Open the window and pollen gets in and settles on the bedding, countertops, everywhere! A pollen allergy will cause a runny nose, sneezing, nasal congestion, itching around the nose, eyes, ears and mouth.
Pets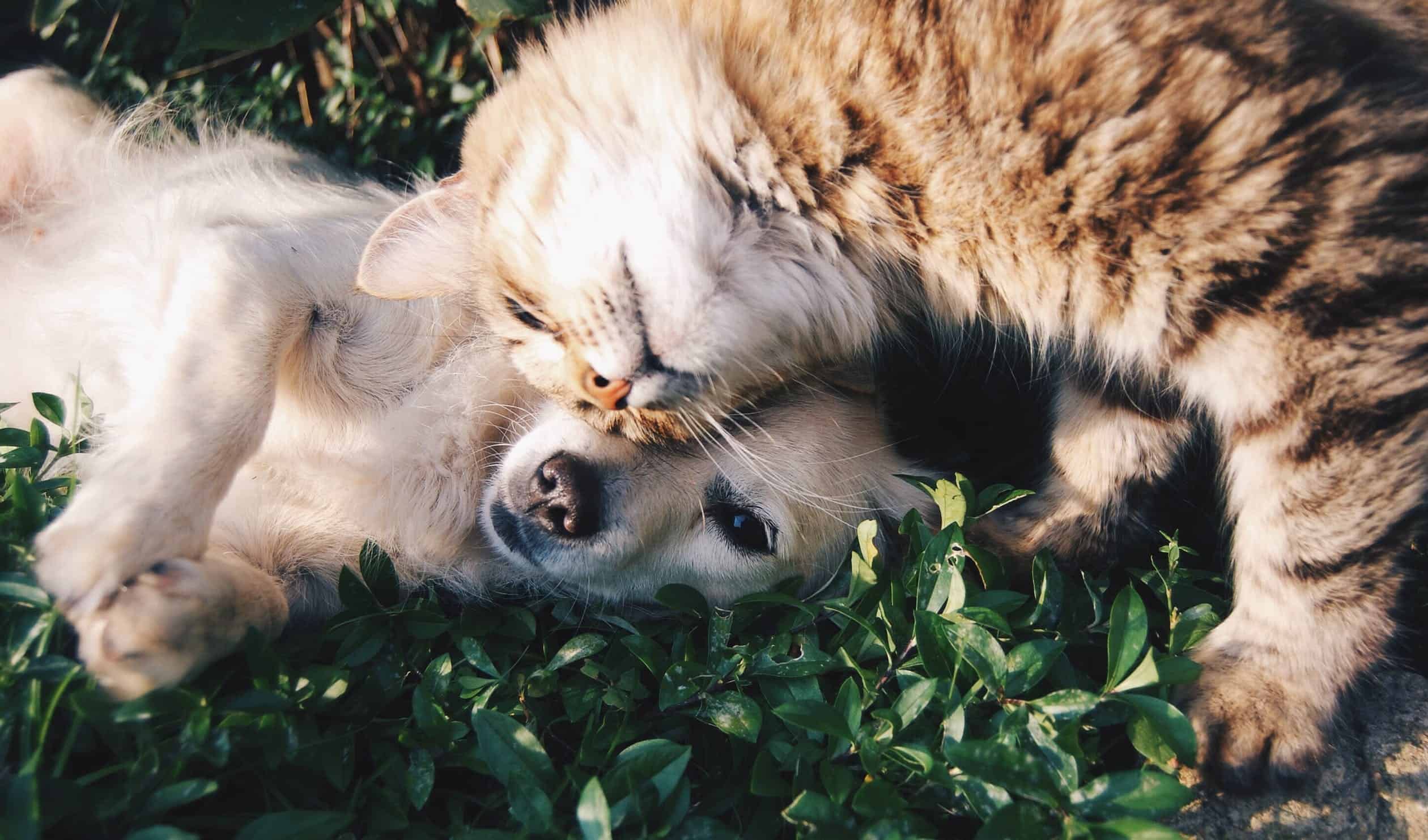 Love having Fido in the bedroom? Pet dander is microscopic flecks of skin from animals with fur or feathers, a common trigger of allergies. Their fur collects mold spores, pollen, and other outdoor allergens, making symptoms worse at night when you have that nightly cuddle.
Mold
Is your bed near the bathroom? Mold lives everywhere and love the damp. The mold spores travel long distances and can trigger coughing, sneezing, nasal congestion, itching and dry skin. Indoor mold commonly collects in the kitchen, bathroom, or anywhere damp. Outdoor mold and fungi peak during hottest time of the year but can occur year-round in some humid climates. Upsetting a mold source sends billions of microscopic spores into the air and up your nasal passages!
Dust Mites
These tiny little creatures can cause big trouble for people that have asthma and allergies. These microscopic bugs live in our bedding, mattresses, pillows, and carpeting, feeding on our invisible flakes of dead skin that we shed. Some studies of mattresses have shown that up to 2,500 mites can be found on a single gram of dust, and any used mattress can have up to 10 million dust mites in it!
Cockroaches
Regardless of how clean you keep your room, you can bet that these little bugs are lurking in the bedroom and sneaking up on you when you are fast asleep. The saliva, feces and body parts that shed of cockroaches can trigger asthma and allergic reactions similar to a dust mite allergy.
How To Reduce Allergies In The Bedroom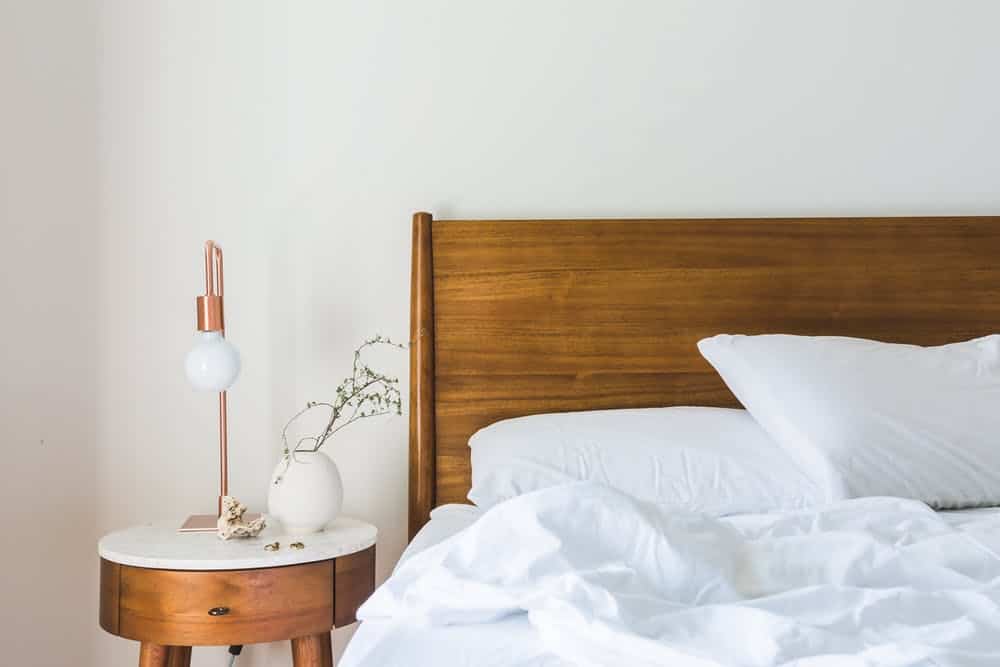 More than half of the allergies originate from the bedroom and we spend a third of our lives sleeping in it. With more people now working from home, maintaining healthy indoor air quality is more important than ever in our living and working spaces.
Watch Those Windows
Windows are the main point of entry for the dust particles, pollen, mold spores and other allergens. Keep windows closed, especially during humid, warm weather as mold and dust mites thrive in these conditions. Pollen is most released during early morning hours by weeds and trees, and dew tends to collect in these hours. If you have to open your windows, mid-afternoon to evenings is a good time, where humidity is at the lowest.
Avoid heavy drapes or blinds that can be dust magnets, and keep the windows spotlessly clean and dust-free by vacuuming thoroughly and wiping down with a damp cloth and a cleaning solution that will kill dust mites and mold spores. Less dust, less mites!
Use An Anti Allergy Air Purifier
High Efficiency Particulate Air (HEPA) filters capture various impurities in the air through a netting of fine fiberglass strands. The manufacturing standard for a HEPA air purifier is that the unit must remove at least 99.97% of particulates measuring 0.3 microns in diameter.
Ionic air purifiers emit negative ions that bond with particles in the room which then become heavy and fall. These types of purifiers are filter-less, making it easier to clean and maintain. A UV light purifier is a great way of getting rid of germs and bacteria, emitting rays that target microorganisms. Activated carbon filters absorb smoke, fumes and chemicals in the air and uses a filtration technology that captures particles.
Keeping in mind size, cost, effectiveness, maintenance and noise levels, here are some of the best bedroom air purifiers for allergies in the market today.
Use Anti Allergy Mattress And Bedding
We cannot stress this enough. Mattresses, pillows and toppers are prime hiding places and breeding grounds for the mites, bugs, and other creepy crawlies that find their way into your nasal passages throughout the night. A good anti allergy mattress and a latex mattress topper will keep the allergens out and provide for a healthier sleep each night. Over time, a mattress will lose its firmness and its level of support will start to drop. A firm mattress topper is the perfect solution to an aging mattress, a much cheaper alternative to replacing the entire mattress. A good quality latex mattress topper can last 5-10 years if taken care of well. And here at Una, our latex mattress toppers are all anti allergy!
Check out our Anti Allergy Mattress Toppers Here.
You can also consider an organic latex mattress. Foam mattresses are full of chemicals, fire retardants and micro plastics, while latex rubber comes from the sap of the Hevea brasilienesis tree. Unlike synthetic fibers and plastics, latex has been used for centuries in the manufacture of rubber gloves, clothing, footwear, food-grade tubing and medical equipment, all designed to be in close contact with the human skin.
Pick a hypoallergenic pillow made up of organic materials such as latex instead of traditional feathers or synthetic material. When pillows are made from synthetic material such as down or polyester, it can be itchy to sleep on, and difficult to clean. Latex pillows are non-toxic, easy to clean and ecologically friendly to produce.
Use coverings and pillow cases made up of organic materials such as cotton and wool. Wash sheets frequently, at least once a week, and in hot water above 54 degrees Celsius.
Control The Humidity
Mites, mold and mildew thrive in warm regions with high levels of moisture in the air. The ideal humidity level is between 30% and 50%. There are many products in the market to alter the humidity in the air, such as humidifiers and dehumidifiers. A hygrometer can measure the humidity level in the air and some humidifiers and dehumidifiers have built in hygrometers which then adjust the levels accordingly to maintain the required level of moisture. Here are some of the best humidifiers and dehumidifiers in the market today.
Best Bedroom Plants for Allergies
Not only do their look fresh and healthy, houseplants were proven in 1989 by NASA to remove many toxic chemicals in our indoor air. The study conducted showed that even just one houseplant improved the air quality by 25% in a room of 4m x 5m. Two plants improved air quality by 75%, and the ideal number of plants for a room this size was 10. Here are some plant suggestions to get you started:
Peace Lily (

Spathiphyllum

)

Florist's Chrysanthemum (

Chrysanthemum grandiflorum)

Devil's Ivy (

Epipremnum aureum)

Red-Edged Dracaena (

Dracaena reflexa

)

Snake Plant (Sansevieria trifasciata)

Spider plants (

Chlorophytum comosum

)

Areca palms (

Chrysalidocarpus lutescens

)
Stay Clean
By keeping the room and home clean, you not only provide a better environment for yourself and your loved ones, but also provide less opportunity for allergens to hide. Vacuum regularly with a HEPA filter, and wipe down furniture with a damp cloth and cleaning solution. Use non-toxic cleaning solution to cut down on the airborne chemicals, and use natural cleaners such as lemon, baking soda, and vinegar.
Cutting back on clutter can also contribute to a healthier environment. The more stuff you have lying around floors and counter tops, the more dust it collects if not cleaned. Books, magazines, clothes, all contribute to dust collection and are harder to clean.
No Pets Allowed
As much as we love the furry members of our family, they will love you even though they sleep in outside.
Healthy Home, Healthy Life
It is estimated that up to 20% of people living with allergic disease. With more of the global population living and working from home, either on lockdown or now choosing to work remotely, the need for healthy indoor air quality and an allergy-free bedroom has gotten increasingly critical. Protect yourself and your loved ones and stay safe!
So, come join the Una family and check out our range of anti allergy mattresses, pillows and mattress toppers today!