Is a Mattress Topper Right for You?
Do you wake up with a sore neck, or have trouble concentrating during the day due to a poor night's sleep? 
Maybe your mattress has seen better days, but the thought of buying an entirely new mattress, or you took the cheap route but aren't ready to invest in another mattress yet?
A mattress topper might be just the thing you need. Keep reading to learn why!
What is a Mattress Topper?
A mattress topper is an extension of your mattress that you place directly on top of an existing mattress for added comfort or protection. They can range in thickness and firmness and can also provide an added barrier from allergens or stains. Just like mattresses, mattress toppers can range in material types, from latex to memory foam or feathers.
Benefits?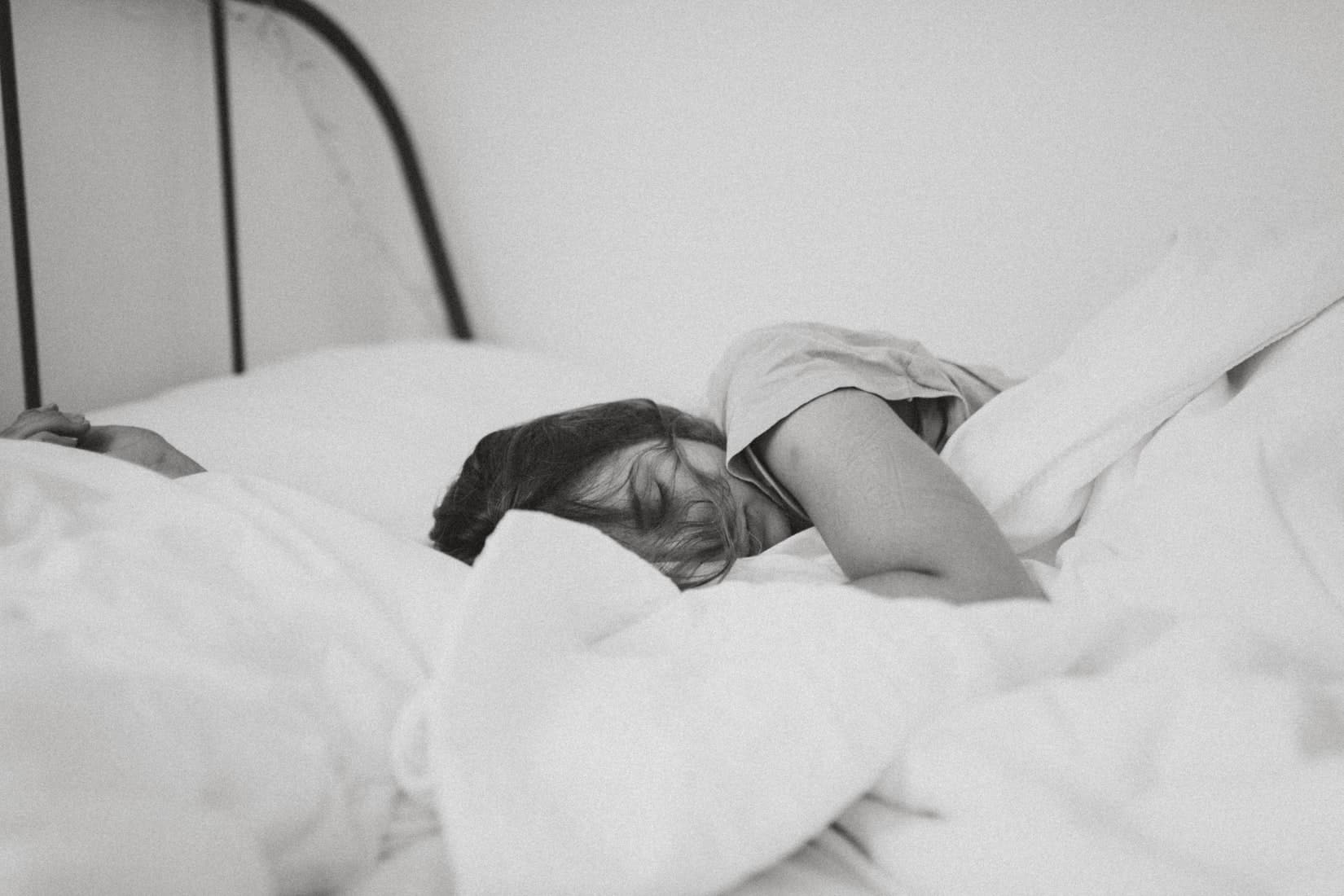 Mattress toppers have many benefits.
Extra comfort and support:

if you have had your mattress for awhile, or your mattress isn't the best quality, the softer upper component of your mattress may not be as comfortable as it was those first two nights. The added layer of a mattress topper provides additional comfort that can easily be rotated over time so that it feels the same as it did on your first night sleeping with it.Maybe you bought a firm mattress, and then realized it was too firm. Adding a mattress topper can help to add a bit more softness and support based on your sleeping style without having to replace your mattress.
Cost savings:

If your mattress is starting to get uncomfortable, or you're noticing an achy back or neck in the morning, you may be ready for a new mattress…but maybe your wallet isn't. Mattresses aren't cheap, especially ones that provide the support you need to prevent pain and have a good night's sleep. A mattress topper is an affordable alternative to a new mattress while still providing all of the benefits, making your bed feel like new!
Added protection:

A mattress topper adds a thick layer of protection to your mattress from common things like bacteria, dead skin, and body sweat. You can

sweat up to 2 pints of moisture

every single night – yuck! A mattress topper can stop that perspiration from reaching your mattress, as well as other bacteria and dead skin that comes off while you sleep. 
Increase the longevity of your mattress:

Over time, the weight of your resting body can cause imprints in your mattress. A mattress topper prevents this by taking some of that weight on, increasing the longevity of your mattress.
Experimentation:

Honestly, you won't always know which type of support you need when you sleep, even when mattress companies provide free trials. The benefit of a mattress topper is you can

experiment with different levels of support

to find which type works best for you.
Who are Mattress Toppers Good for?
Mattress toppers are good for anyone looking for added comfort, support, or protection on their existing mattress.
Another great use of mattress toppers is for college students. You typically can't replace the mattress in a dorm room, so adding a mattress topper provides an added layer of protection and comfort so you don't feel like you're sleeping on the same mattress as past college students bunking in your dorm room.
They can also be good for anyone suffering from chronic neck or back pain. The added support may be just what you need considering how much time you end up spending in bed!
How to clean one?
Wondering how to clean a mattress topper? The cleaning process varies depending on the brand. We recommend checking with the company who makes your mattress topper prior to cleaning.
Some recommend spot cleaning with a mix of laundry detergent and water, while others can be coated with baking soda which can bring out stains and other debris. Some toppers have a removable cover, adding an additional layer of protection and making it much easier to clean.
Latex Mattress Topper vs. Standard Mattress Topper
Mattress toppers can come in various materials, including feathers, a polyester blend, memory foam, or latex. You may be wondering if latex mattress toppers are any good. It can sound like it may just feel like a balloon – but that's not the case!
A latex mattress topper is usually much firmer than memory foam mattress toppers while still having the bouncy and soft feeling that people love about memory foam mattress toppers. Latex mattress toppers also tend to provide more support compared to standard mattress toppers made from feathers or a polyester blend. 
Pros of Latex
Latex mattress toppers have many benefits. They are known to provide support for arthritic or painful joints, while still having a natural feeling of bounciness. Latex mattress toppers don't transmit motion, which means if your partner tosses and turns, you will stay sound asleep. Latex mattress toppers are naturally antimicrobial and hypoallergenic (as long as you aren't allergic to latex), so it's a great way to protect both yourself and your existing mattress while you sleep! It's also naturally durable, so it's made to last.
What is the best latex mattress topper on the market?
There are a lot of latex mattress toppers available, but Una's Organic Latex Mattress Topper is our personal favorite.
This organic latex mattress topper by Una is 6cm thick and made from only organic certified materials. It has a washable and super soft wool and cotton cover that allows air and moisture to circulate naturally so you don't get hot, which can be a problem with other latex mattress toppers.
The all-organic latex foam has seven zones that gently support your body's curves and contours. The latex in this topper is tapped from the groves of organic certified Havea trees, so you can be fighting climate change while you sleep with this mattress topper that has a negative carbon footprint!
Since all of the materials are certified organic, this mattress topper is free of harmful chemicals including petroleum and micro-plastics.
Where to buy one?
Wondering where to buy a latex mattress topper? You can purchase one in many different sizes here.