What Cot Mattress to Buy: Finding the Perfect Baby
M
attress
Becoming a parent for the first time is not easy. There is often much anxiety and so many new things to learn, often it can be terribly overwhelming.
For the most part, new parents just have to roll with the punches, learn on 'the job' and through trial and error, we all get there in the end!
But, don't worry you are not alone! Many of us have been there and have learned the hard way and in the process certainly have some words of wisdom and comfort.
We hope in this article to give you some top tips to help you steer clear of the 'newbie parents' mistakes when looking at buying a cot mattress for your precious one.
What to Look for In a Cot Mattress?
When out shopping for a cot mattress, it might seem like the checklist you prepared earlier for choosing that perfect mattress is overwhelming. You most likely will be asking yourself –
"How thick should the mattress be? How firm should the baby mattress be? How fitting should it be in the baby cot? Should I go for the easy to clean cot mattress?" etc etc
There is an overwhelming amount of facts, statistics, reports, and mere speculations that can overwhelm any due to be mummy or daddy.
Luckily for you, we have an easy readers digest below focusing on all the critical considerations to better understand what is the best cot mattress for your newborn.
How Firm should the Baby Mattress Be?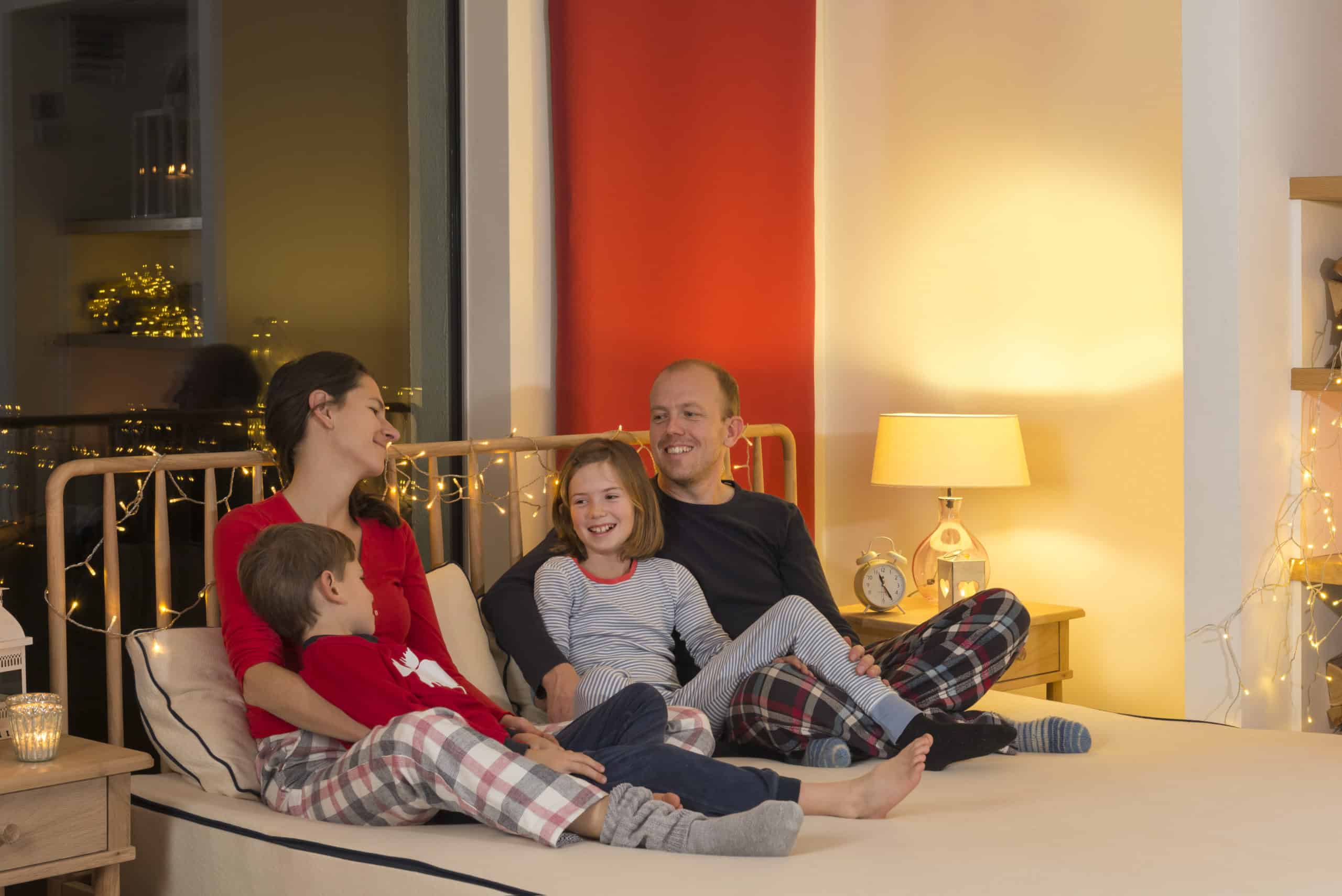 When considering purchasing a mattress, not only for baby but for teenagers and adults too, most people's first consideration will be firmness.
'I want the softest mattress known to mankind!'
However, contrary to common belief, choosing a mattress that is too soft can not only be a mistake for adults but an even bigger mistake for your child.
According to research by the Consumer Product Safety Commission, there is an increased risk of suffocation for infants when sleeping on soft surfaces. It also dramatically increases the risk of Sudden Infant Death Syndrome (SIDS).
You should never lay your baby on an adult mattress simply because adult mattresses are not designed with the safety and comfort standards suitable for a baby or young child.
What materials are Cot Mattresses made of?
There are many technologies and materials used for making mattresses nowadays, and it is important to make a decision about what materials your mattress is made of based on safety, ease of cleaning, longevity, and of course how ecofriendly, sustainable and green the mattress is.
Organic mattresses are made from natural materials such as bamboo fiber and are free from chemicals and allergens. This type of mattress is ideal for families with a history of allergies. Also, organic mattresses provide excellent support for sleep, have natural anti-bacterial properties, and are moisture-wicking to prevent the baby from overheating.
However, one should be very cautious of mattress companies who claim to be organic. Unlike organic food, there are few authoritative and independent institutions to certify such claims. Be sure to read the fine print to find out if the components that went into the production of the mattress are, to the most part, organic. There are a number of misleading manufacturers out there who might have a single component forming a small fraction of the product that is organic, and the rest are simply not.
Una Mattresses are 100% organic certified natural latex and should certainly be a top choice for your baby's cot mattress.
Coil Sprung and Pocket Sprung Mattresses
Coil sprung mattresses are made with a coil-sprung interior covered with layers of foam or felt padding. This design allows for increased airflow within the mattress, hence ideal if you want to get rid of bad smells quickly in the event of diaper accidents. They also keep their shape over a long time and thus are more durable and will last much longer.
Pocket sprung mattresses are similar to coil sprung mattresses, except each spring is housed inside a pocket, thus giving them improved support and longevity compared to coil sprung mattresses. Typically they are more expensive but will last longer, and chances are high it can be used again for the next little one that comes along!
We mentioned earlier that a baby mattress should be firm to reduce the risk of suffocation. However, as your baby grows and becomes more independent, the risks of suffocation from mattresses while sleeping reduces. For instance, when they become toddlers.
A top tip would be to look to purchase a double-sided cot mattress, with one side firm suitable use for their first sleep on planet earth, until around pre-school age.
The other side of the mattress can be softer and perfect for when the baby grows into a toddler. Such mattresses are ideal if you plan on the child to use the baby cot for a longer period of time and don't want to incur the extra expense of changing mattresses as they grow.
How fitting should the Cot Mattress be?
The baby mattress should fit the cot snugly. The gap between the mattress and the cot frame should not be more than 3 cm (1.2 inches). Any larger than that, it could be a hazzardous if they trap their arms, legs, or head.
Typically, a cot mattress is 120 x 60 cm in dimensions, while a cot bed mattresses are 140 x 70 cm.
Naturally, you should go for baby cots made according to the standards sizes of the baby mattresses in mass production. Otherwise, you will have to custom-make a mattress for your special baby cot, which will be more expensive.
Easy Clean Baby Mattresses
Another important consideration before purchasing a cot mattress is the ease of cleaning. It is recommended you choose a mattress with a wipe-clean covering, which you can easily clean by wiping with a wet cloth.
Some come with a quilted top layer that you can detach from the rest of the mattress and wash at 60°C. That will be sure to not only remove any mess created by the baby but also kill off any dust mites that may lead to allergies.
Wrapping up
Putting your baby to sleep every night without worry is not going to be easy at first. But choosing the right cot mattress for your little one is going to take a little but of the edge off. Finding the right baby mattress minimize risks to allergies, suffocation, and SIDS should be your main considerations.
We hope that the above information will help you make the perfect choice for your little one, and please be sure to check out our range of 100% organic, toxic, and chemical-free baby mattresses here. We can assure you, you won't find better on the market today!