When it comes to choosing the right mattress, we can often find ourselves blinded by science, with terms like pocket springs and memory foam flying our way. One important feature that our customers frequently enquire about is mattress firmness — or how soft or hard their mattress is.
Mattress firmness plays an essential role in the quality, and even quantity of sleep that you get. The ideal mattress firmness is different for everybody, but should ensure you're getting the correct support for your body, as well as giving you a comfy night's sleep. 
We've written this handy guide to help you choose a mattress that will accomplish just that. Knowing what firmness you prefer will put you ahead of the game when choosing your perfect mattress, and will make finding and buying it a breeze!
How can I determine the right mattress firmness for me?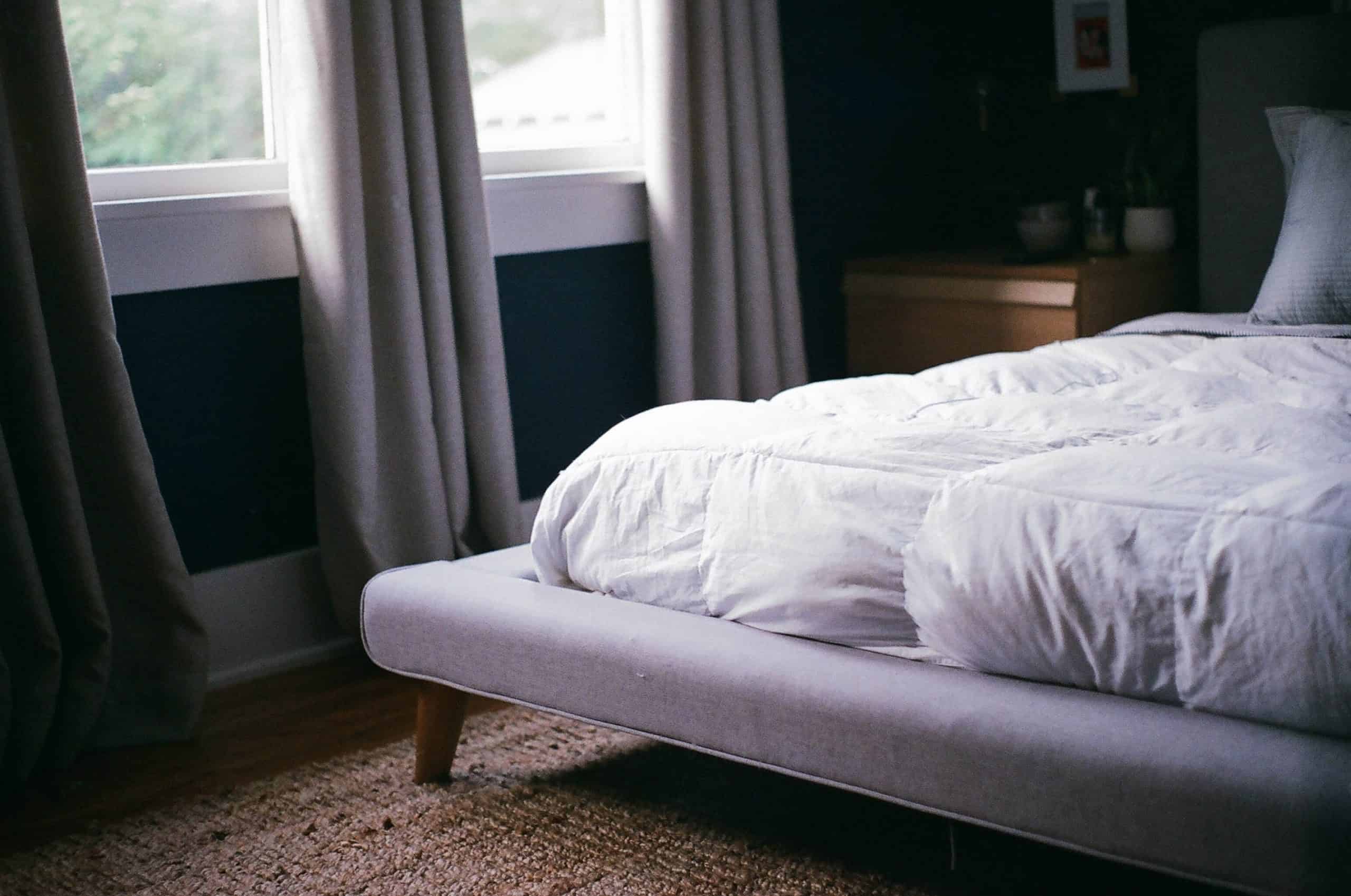 When it comes to mattress firmness, there are a few things to consider before you start to shop around. If you're buying a bed with your partner, it's important to think about the differences between you so that you can find a mattress that suits you both.
Take some time to think about:
Your height, weight, and body shape;

Sleeping position (e.g., whether you are a back or side sleeper);

Your usual preference (e.g., soft, firm, or medium mattresses);

Any conditions that may affect how you sleep (e.g., pregnancy, injuries, or longer-term conditions such as arthritis).
Your needs may change over time, but knowing what your needs and preferences are in the present moment will help you to make an informed decision. Mattress toppers can always be used to accommodate short-term changes to how you sleep, such as those caused by pregnancy or an injury. 
Typically, the heavier a person is, the more support they will need from their mattress. If you are sinking too deeply into your mattress, it's likely that you are not being fully supported and your mattress is not doing enough to keep your spine aligned. Similarly, a very petite person may struggle to get comfortable on a firmer mattress, as it may not conform to their body shape as readily as a soft mattress. 
Sleeping too firm or too soft can lead to restlessness, lack of sleep, and even back and hip problems in the long term. Your personal preference must still play a part, but make sure that you're not sacrificing your overall wellness by choosing a mattress that won't support your body shape — even if it feels comfy in the short term.
How is mattress firmness measured?
With mattress firmness playing such an important role in how well we sleep, manufacturers have taken steps to categorise their mattresses according to a mattress firmness scale. Although the numbers on the scale may differ depending on the manufacturer, these scales typically include the following firmnesses:
Soft

Medium-soft

Medium

Medium-firm

Firm

Extra Firm or Orthopaedic
The scale may not be standardised, so it can't be relied upon completely, but it can still give a good indication when you are researching which mattress to buy. 
There is also a common misconception that the density of the materials used in the mattress filling will be an indicator of how firm or soft the mattress is, but this isn't always the case. For instance, the natural latex foam that we use in our Una organic mattresses has a high density, but due to its open cell structure and ability to conform to the body, not all of our latex mattresses are firm.
The Mattress Firmness Scale
Although manufacturers have created these scales to measure mattress firmness, how firm or soft a mattress is can still be very subjective. A mattress may feel about medium-firm to one person, whilst another might find it extra-firm. These differences can be down to different body types, as well as our own personal preferences on how soft or firm we like our mattresses.
Below we have our own range, from 1 to 6 and will discuss the benefits of each one. Compare this to your own mattress, and see if you might be ready for a change! 
Soft and Medium-Soft (1 to 2)
Best for:  A soft or medium-soft mattress can be a great choice for smaller sleepers and those who like to sleep on their sides. As smaller sleepers tend not to sink very deeply into the mattress, a soft sleeping surface can help cushion their body — particularly around pressure points like the shoulders and hips. This helps the spine to align to its natural position, for a more restorative sleep which is free from aches and pains.
And although soft mattresses aren't typically recommended for those with back or joint pain, soft mattresses can actually be beneficial for those with inflamed joints, arthritis, or scoliosis. The extra padding on the sleep surface can provide cushioning around problem areas.
May not be ideal for: Taller or heavier sleepers, who may require more support and not enjoy the sensation of sinking too far into their mattress. Also, sleepers over 60 or those who struggle with lumbar pain from time to time may find a firm or even orthopaedic mattress more suitable.  
Medium to Medium-Firm (3 to 4)
Best for: Medium and medium-firm mattresses are near the middle of the mattress firmness scale, and are likely to work for the majority of people. These mattresses strike a strong balance between comfort and support, with a comfy sleeping surface and a good foundation of either springs or foam to provide body-wide support.
If you're a back, side or front sleeper, a medium mattress is likely to work for you — or if you're a combination sleeper who tends to change your sleeping position frequently. If you don't have any preferences or conditions that affect your sleep, a medium mattress may be perfect for you. 
May not be ideal for: Sleepers at the extreme end of either the height or weight spectrum, who are particular about how they sleep or have a strong preference for what their bed feels like. 
If you struggle with chronic health conditions such as back or joint pain, it may also be worth exploring the firmer side of the mattress firmness scale. You can also consult with your doctor to see what is recommended for your particular situation, or read our article on how your mattress can help to alleviate back pain. 
Firm to Extra-Firm, or Orthopaedic (5 to 6)
Best for: Sleepers over 60, or those who suffer from chronic back pain. Firm mattresses provide the highest levels of support along the whole length of the body. They are also popular with front and back sleepers, as they allow the spine to rest comfortably in its natural position. 
Some sleepers may find they experience some initial aches and pains when they transition from a soft mattress to one at the firmer end of the scale. However, given time to adjust, many find that the physical and wellness benefits of a firm mattress far outweigh the teething trouble they might experience in the beginning. 
May not be ideal for: Smaller sleepers and side sleepers can find firm or orthopaedic mattresses to be very uncomfortable. With a surface that may feel unyielding, side sleepers may find that their hips and shoulders feel sore when they cannot sink into the mattress as much. 
Orthopaedic mattresses tend to feel very hard to the average sleeper, and certainly won't be for everybody. However, if support is a high priority for you, or you enjoy a firm sleeping surface, these mattresses are well worth a try.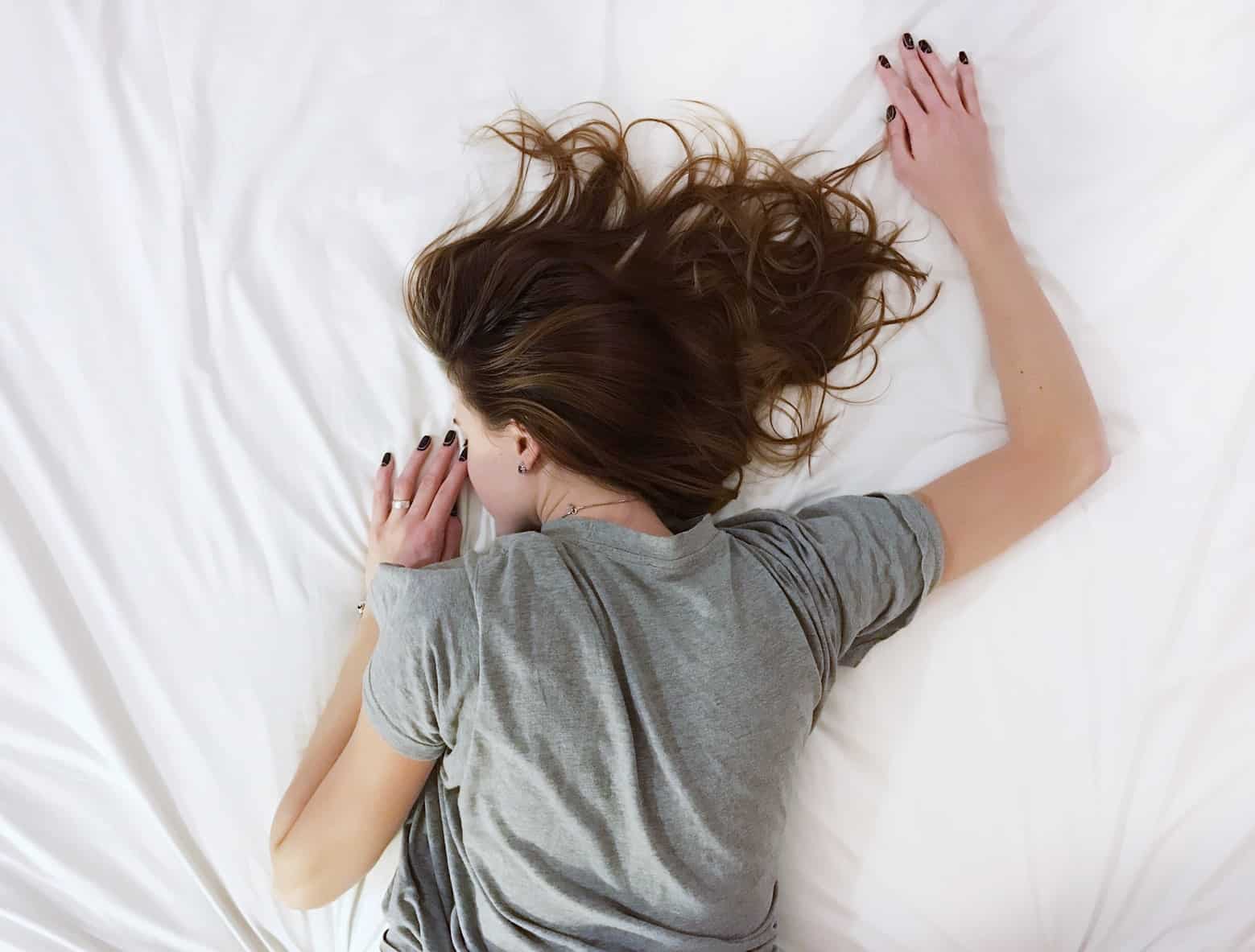 Testing different mattress firmnesses
Some retailers recommend that you try out a number of different mattresses in a showroom before committing to buy. However, testing out different mattresses for a few minutes at a time doesn't really give you the full picture of what they will be like to sleep on night after night. 
Many customers can find that a mattress that felt luxurious and soft in the mattress showroom, provides poor spinal alignment when they sleep on it for the night. Or perhaps one that felt reasonably firm and supportive, causes soreness in their shoulders and hips when they sleep on their side. 
It can still be useful to test out mattresses to see what you like, but this doesn't need to be done in a showroom. Ask your friends for recommendations, ask if you can take a ten-minute nap on their guest bed when you visit, and see how it compares to your mattress at home. 
At Una organic, we offer our customers a 100-night free trial once you've purchased your mattress, giving you time to make sure you're really happy with it. With a no-quibble returns policy, we're as passionate as you are to find your ideal mattress. 
Mattresses with adjustable firmness
If you are struggling to decide on a firmness, or have a different preference to your partner, our sleep experts at Una mattress have come up with an innovative solution. 
Each of our adult-size mattresses come with customisable foam layers inside the organic wool and cotton cover, which means you can change the firmness of your mattress according to both you and your partner's needs! With five or seven changeable inner layers, depending on which mattress you choose, you can make your side of the bed as firm as you like, while your partner has the option to customise their side differently. 
If you choose our most popular mattress, the Una Mattress™ Organic Mattress Delux, you can try out the full range of mattress firmnesses with seven natural latex foam layers. And if you opt for the classic and affordable Una Mattress Essential, you will still get the benefit of customisation with five changeable layers.
Try a fully personalised sleep experience, intelligently designed to give you the best night's sleep of your life!
Mattress Firmness: Final Thoughts
At Una Organic, we're passionate about matching you to the right mattress, and ensuring you have the most restful night's sleep possible, with the ideal level of support for your body. Mattress firmness is important for comfort, but it also plays a critical role in your overall health and wellbeing. Your choice of mattress can have an even greater impact than you think! 
To learn more about Una Mattress and our mission to create sustainable, eco-friendly mattresses that improve your sleep, feel free to visit our About Us page. And if you'd like to browse our range of mattresses with adjustable firmness options and all-natural materials, visit our online mattress store and see which one might be right for you.